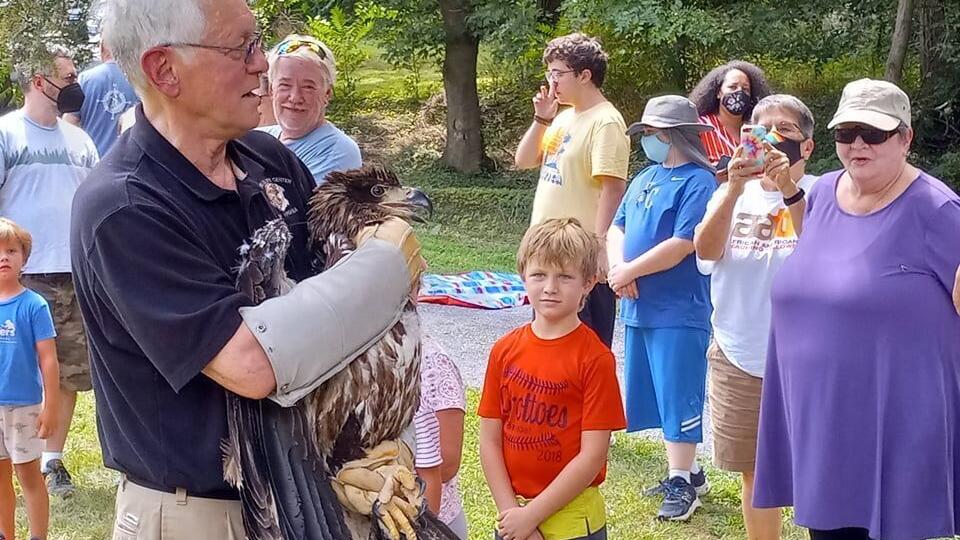 Wildlife Center of Virginia releases rehabilitated bald eagle | State and regional news
Luckily for Bald Eagle # 21-0214, she was able to fully recover from her injuries.
After being walked around and seen up close by all onlookers, Clark released her back into the wild to the applause of the participants.
Dr Karra Pierce, director of veterinary services at the center, testified to the strength of the team's now released eagle.
Pierce, known as Dr Karra to the staff, said their guest really had to get over her injuries in rehab just to do what she did on Thursday.
"He had two fractures in his shoulder," Pierce said. "These bones are the most critical bones for the push for flight. When he's in a cage for two months with a wrap on that wing, you're not using those muscles. You have to rebuild them all.
However, that is exactly what their bald eagle did, as it slowly but steadily regained its strength and endurance after months of exercise in the flight enclosure at the Wildlife Center.
For Alex Wehrung, the Wildlife Center's outreach coordinator, the event could not have gone better.
"All wildlife is valuable, regardless of its size," Wehrung said. "But for bald eagles in particular and most importantly, there is a level of adoration that people have for them because they are our national symbol. They are big, attractive, cool, powerful… so there is an added level of excitement for eagle releases.